Hygienic Diaphragm Seals

'MASS' make diaphragm sealed gauges are designed for systems needing contact surface that are rigorously cleaned
and totally safe. The function of diaphragm is to isolate the pressure gauge from the process fluid, preventing bacteria developing inside pressure gauges sensing element.
The advantage of the flush diaphragm gauges is easy to clean and quick release coupling.
The following connection systems can be provided.
1. Triclamp systems.
2. SMS with union nut and SMS with male thread.
3. Homogeniserwithflange.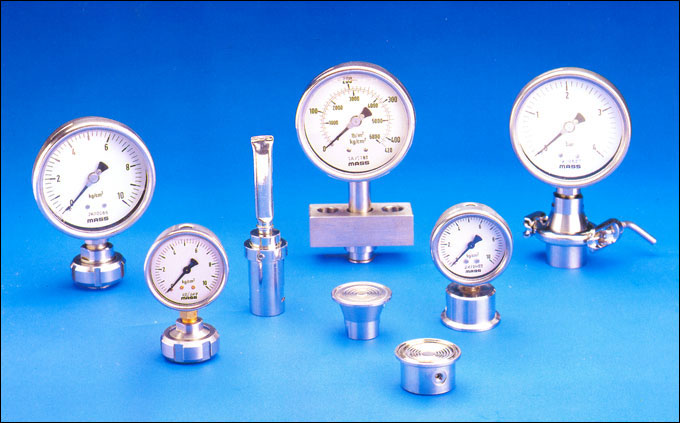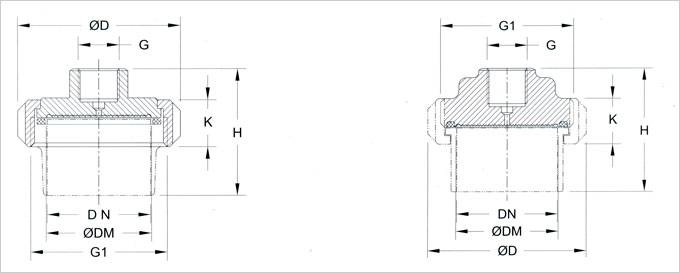 DN
(IN)

PN
(BAR)

DIMENSION (mm)

DM

D

H

h

k

G

G1

Chemical seals with union nut

SMS - Standard Connection

1 1/2"

40

40

74

51

-

25

1/2" BSP

Rd 60 x 1/6

2"

40

52

84

51

-

26

1/2"BSP

Rd 60x1/6

Chemical seals with male thread

SMS - Standard Connection

1 1/2"

40

40

74

61

38

-

1/2"BSP

Rd 60 x 1/6

2"

40

52

84

61

38

-

1/2"BSP

Rd 60 x 1/6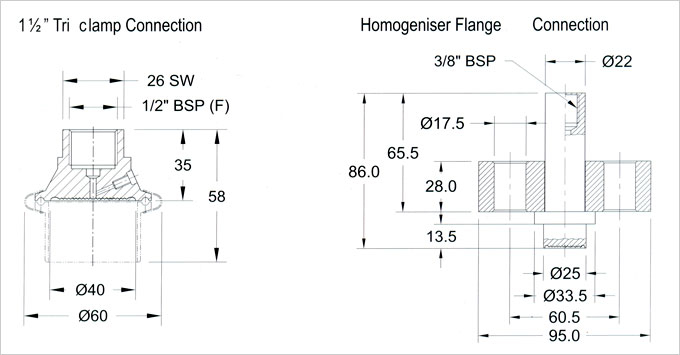 Coupling components indicated by doted lines are available on inquiry